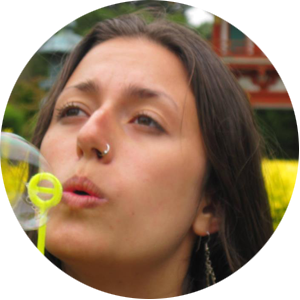 As a consultant, Jericha balances her passion for the arts with a level-headed approach to accessible accounting and financial literacy for artists and arts organizations. Her clients include award-winning theater and dance companies, orchestras and choirs, visual artists, experience designers, arts service organizations, and more.
A HOLISTIC UNDERSTANDING
On the creative side, Jericha has many years of interdisciplinary arts training and practice, and a deep grounding in critical theory, social justice, and public/socially-engaged arts. This gives her a wide-ranging understanding of the unique challenges faced by arts practitioners, and a personal investment in helping arts endeavors reach fruition. She's here to help you bring your creativity and vision into the arena of your finances, so that your mission and your money can work hand-in-hand towards the grand financial goal: more art for everyone!
YOUR NUMBERS TELL A STORY
Jericha's own ultimate goal is to help arts organizations approach their finances as a storytelling tool for furthering their mission. This might mean creating new systems to manage and streamline your financials so that you can focus most effectively on the creative aspects of your work, training for you and your staff in tools and concepts to demystify the world of finance and empower your organization, cleaning up your existing books to get you on the right path, or finding thoughtful ways to manage financial anxiety.
If you're in the arts and need assistance with bookkeeping, financial management, budget creation and oversight, restricted income tracking, tax requirements, audits or financial reviews, fiscal sponsorship, grant reporting, financial literacy, or just a little help figuring out where to start, please get in touch!